September 2008 month proved absolutely dooming for Indian Share Market, rather World Share Markets in general. The financial crisis one after another shook the very foundation of the share market. It started with the Lehmen brothers, then Marill Lynch, AIG, Washington Mutual and we don't know who is the next this Monday. In such a tumultuous situation astrological advice can be very useful. So let me talk about my reading of share market solely from the Indian Share Market perspective.
I am using the Indian independence Tajik Varshpravesh chart for this analysis. The 62nd year for India started on 14th August 2008 at 3:18:58 PM. Here is the annual chart –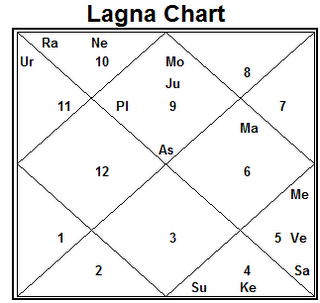 Currently as per Mudda Vimshottari Dasa, used in Tajik Varshphal, India is passing through Rahu dasa till 8th October 2008. As we can see that the Rahu is in 2nd aspected by 9th lord Sun from 8th. Sun is with Ketu and hence weak in nature. 2nd house is 12th from 3rd, the house of share market and hence cannot be regarded good for share market. As the planet suggests, we already know that this Dasa has not been proved good till now.
Now as mentioned above, Rahu dasa is going to end on 8th October and Jupiter dasa will start. Jupiter is in his self sign Sagittarius with a friendly planet Moon. Moon, though friendly to Jupiter, being the lord of 8th brings slight negativity to it. Jupiter is 11th from 3rd, the house of share market, is good for the Share Market.
So in my opinion, share market will improve in Jupiter's dasa. Jupiter dasa will end by 26th of November and we will see much better time. In my opinion, it gives an investor buying opportunity as there are many positive signs for share market astrologically. If you are Futures & Options player it is good time to buy 'Call' options for October. You must note that as the Jupiter is involved here, the market will be a less volatile during Jupiter's dasa between 8 October to 26 November
.
My best wishes to the investors.
Notes:
Tajik Varshpravsh charts can be calculated from
http://www.astosage.com/
.
Related Posts:
1.
Indian Share Market Forecast For Year 2008 - 2009
2.
India Commodity Forecast for August - September 2008